Saturday 3rd February 2024
---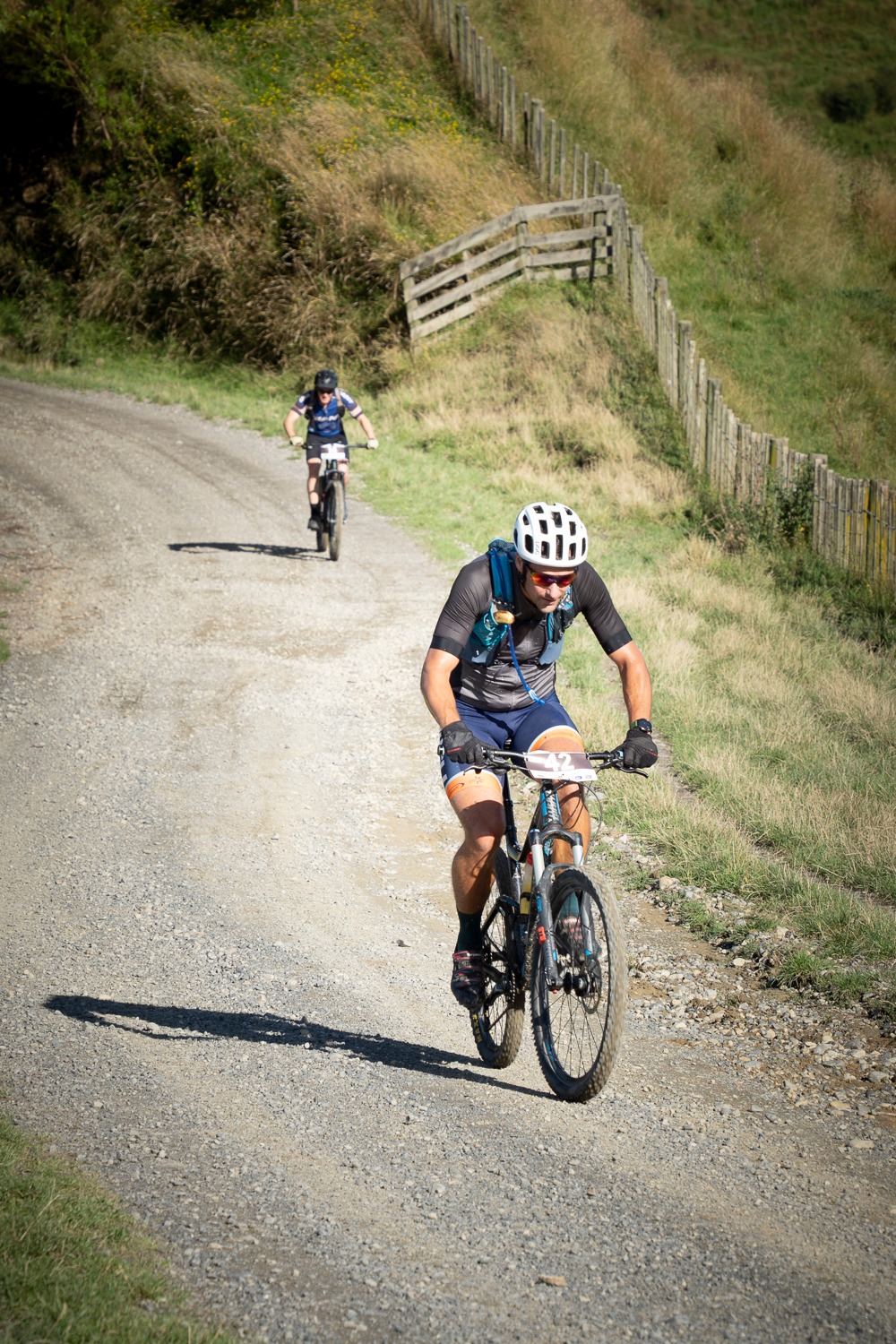 40km MTB or E-Bike
20km Run or Walk
20km MTB or E-Bike
5km Run or Walk
Otairi Station is a hill country sheep and beef farm in the Turakina Valley, Hunterville. The Station has been owned and run by generations of the Duncan family since its purchase from local Iwi and subsequent development from bush over 150 years ago.
The story goes that upon landing at Whanganui by boat from Scotland in 1870 Andrew Duncan went to local Maori Iwi and offered to buy land. He asked to be shown where the trees and berries were the biggest and the wood pigeons were the fattest. His theory being that these were indicators of fertile soil, ideal for farming. So members of the Iwi took him on horseback up the Turakina River to a place matching his request where he purchased the land and Otairi's story commenced.
Today the farm is home to a team of farmers, working hard to produce quality beef, lamb and manuka honey.
The Station's 10,000 acres of land ranges from flat rolling to very steep hill country, peaking at around 700m elevation. It follows the Managapapa River down to its confluence with the Turakina River, providing fertile and productive river flats which are bounded by steep hills offering up majestic views of Mount Ruapehu.
The 19km distance from the front gate to the back paddock with formed tracks encompassing the property make it the ideal location to host such an event on a private property. The Duncan family look forward to opening the gate for the first time and welcoming participants to share the experience of Otairi Station.
Thank you very much to our generous race sponsors below: Gyro, FMG, Silver Fern Farms, Property Brokers, Velo Ronny's Bicycle Store, BNZ, Honest Wolf and Primary Partners. These businesses have all made it possible for us to bring this event to you. So if you are ever in need of the service or product they provide please seek them out first.
This is a fundraiser for Hunterville School